As we've been crisscrossing the country visiting towns and cities for our American Futures project, I always look forward to stopping in the town's public library. Every town has one. They're often lovely buildings. (Thank you, Andrew Carnegie!) They offer a first pulse of the town. (Are they vibrant and bustling?) The librarians are as knowledgeable as the newspaper editors and as welcoming as the Chamber of Commerce. Who wouldn't love a library?
The library visits have taken me by surprise for a couple of reasons, starting with how I sorely needed to catch up with the times and see how libraries have evolved since I visited them regularly. (The Internet and an empty nest changed my habits.) Three recent library posts are from Columbus, Ohio, Charleston, West Virginia, and Winters, California.

Libraries are for job seekers: One of my first stops inside the libraries I've visited has been to ask a librarian what most of the people are likely to be up to at the busy banks of computer terminals. The answer always includes some version of "looking for jobs" or "applying for jobs." The librarians also add that they spend a lot of time helping guide people through the process. Sometimes it is more complicated than you'd guess, as with one story I related from the Columbus, Ohio public library:
A young man comes into the library seeking help with a job search and filing his application for work. A librarian helps him load the application onto the screen. They agree he'll fill it out and she'll return to look it over. The librarian returns to discover the man has completed the application, not by keying in the responses, but with a marking pen on the screen.
The Pew Internet Project, which has been tracking use of and attitudes towards libraries, finds among Americans who have ever used a library or even had someone in their household use a library, 30 percent say that help in finding or applying for a job is a very important service that their library provides.
Pew has broken down results in various ways with revealing results. Those who say that job help is an important service of the library includes:
Over 50 percent of Blacks and Hispanics, compared with about 20 percent of Whites and Asian Americans.

Between 30 and 34 percent across all age groups, except those over 65 (20 percent).

Some 43 percent among lower income and less educated Americans.

And among those who identify themselves as looking for work, "47 percent of job seekers say help finding or applying for a job is 'very important' to them"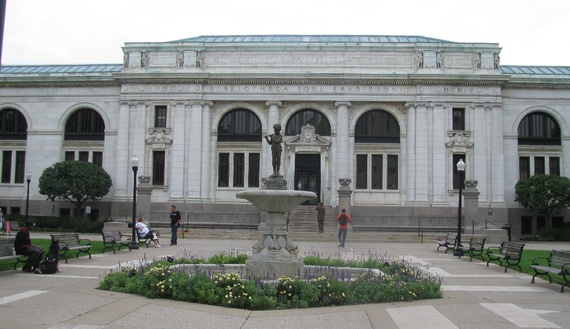 Cengage Learning, an education resource company, and its division Gale, which focuses on libraries, posts a collection of stories at the Gale site, written by library users. Here are two of them about job seeking at libraries.
Jennifer B., Bolton Landing Public Library, New York

As a recent college graduate, I could not afford Internet access or a computer, and I lived far away from family. A friend told me about an amazing job opportunity and my local library gave me the resources to be able to apply for the job online and to take out books that taught me about interviewing skills. I landed the job all because of my library!
Jennifer K., Newport Public Library, Oregon

A man who had lost his job and had been semi-homeless for several months came to the Newport Public Library to use the public access computers. He had been offered a good steady job, but in order to take it he needed a copy of his birth certificate, which he'd lost when he had lost his home. He did not have good computer skills and was baffled and frustrated by his birth-state's website. He'd just about given up in despair when the library staff intervened and helped him go through the (very confusing, multi-step) process of applying for a copy of his birth certificate. He couldn't have done it on his own—who else but public library staff would have helped him?
Libraries are hubs of activity. Each library I've visited has fashioned its non-traditional activities around a keen sense of their place in the community. In Duluth, Minnesota, the 1980 Gunnar Birkerts-designed main library has a seed-lending library, where the many dedicated small-plot gardeners and wanna-be gardeners can come for seeds. They can learn about and choose vegetables that grow well in the climate, get some instructions on planting, and are asked in return to return seeds of their labors for the next year.
In the 19th century Peavey Memorial Library in Eastport, Maine (population 1200), I got a look at a rare copy of the newly-completed 1,200 page Passamaquoddy-Maliseet dictionary of the local Native American tribe, whose reservation is just down the road. There was a table set up in the library that day, with a woman guiding people through options about health insurance programs.
The Columbus-Lowndes Public Library in Columbus, Mississippi holds a vast archive of Union and Confederate Civil War records and county court records. One of the high schools in town, the Mississippi School of Mathematics and Science, a public residential high school for students from all over the state, uses these archives annually; students research people buried in the town cemetery and then stage in-costume, in-character reenactments based on their research.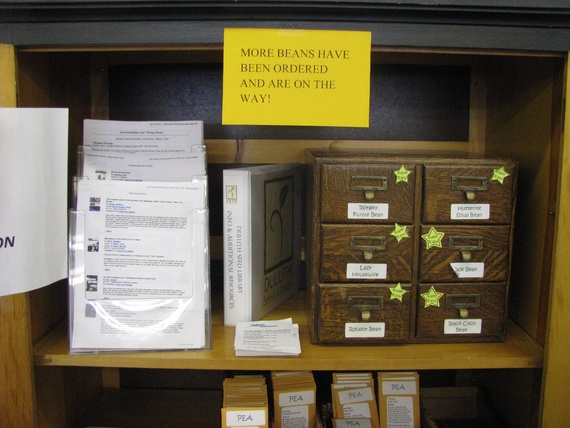 Countless other programs in countless other libraries could fill a page, from ESL classes, citizenship preparation, tech support, 3D printer use, experiential learning projects, age-oriented programs from pre-school reading readiness to high school homework help, to coordinated learning centers with local colleges, to of course author series, art exhibits, and whatever you can dream up. Plans for the renovation of the main Columbus, Ohio library reflect the inclusive something-for-everyone nature of libraries today. There are spaces for the toddlers at story time, for the Internet users of all ages, for senior citizens seeking to escape the hustle bustle of the no-longer-hushed libraries.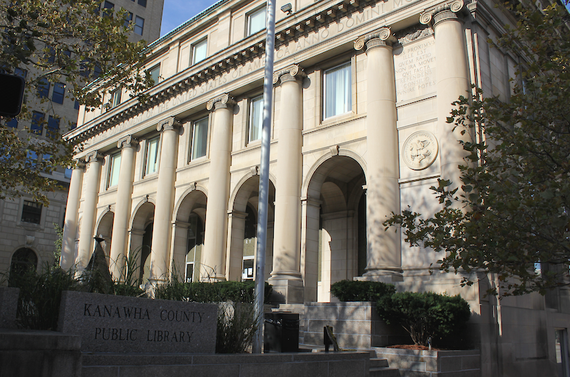 Here are more stories from the Gale collection:
By Lori Z., Pioneer Library System, Oklahoma

The library is a portal to a larger world. It goes beyond books and media. Library programs have introduced my family to singers, actors, artists and writers from around the world. It reminds us that we are part of a much larger community and has gifted us with a different perspective than the limited vision of ourselves from the inside.
By Monica G., Kenton County Public Library, Kentucky

When my daughter was little, toddler age, I would look for inexpensive but fun things to do with her. The Library always had free events going on for children of all ages each and every month… My daughter loved going to puppet shows, dress up character readings, holiday arts and crafts and so much more. My daughter is now 19 and in college and she still goes to the Library for research papers. My son who is now 9 wants me to sign him up for different events… We have a beautiful, well kept library that has reading night once a week where 3rd graders to 5th graders can read to the elderly…
Libraries are anchor places. Libraries have been standing in our towns, serving citizens, for as long as any of us can remember. Here is what the Pew Internet project learned about how people think of their libraries, in serious, democratic ways:
95 percent of Americans ages 16 and older agree that the materials and resources available at public libraries play an important role in giving everyone a chance to succeed;

95 percent say that public libraries are important because they promote literacy and a love of reading;

94 percent say that having a public library improves the quality of life in a community;

81 percent say that public libraries provide many services people would have a hard time finding elsewhere.
Here are two letters among many about lifelong library use from the Gale Story tellers:
Laurel S., Liverpool Public Library, New York

As a second-generation librarian, I have been enjoying libraries for many decades. I learned very early the incredible fact that if I had a question, I could call the Grace A. Dow Memorial Library and the reference librarian would help me find the answer… In my personal life, libraries helped me plan my wedding, raise my children, help my parents as they aged, and come to terms with the illness and death of my father. Books and other items from libraries inform me, amuse me, entertain and educate me. The expansion of libraries beyond their walls is just the next phase in my life-long love affair with libraries.
Carol S., Detroit Public Library, Michigan

This is my father's story: He was a high school dropout. Although he loved to read, he didn't like school, so he would frequently ditch class and hide out at the Detroit Public Library, devouring books until the truant officer found him and dragged him back to school. Eventually he dropped out of school altogether in order to work. (This was during the Great Depression, and his family necessarily valued employment over education.)

When he was in his mid-thirties—with a wife, four children, and a mortgage—a lawyer friend told my father that he "thought like a lawyer" and should consider a career change. My father sheepishly admitted to his friend that he didn't have a college degree; in fact, after receiving his GED while in the Navy, he'd only taken a few college classes. His friend did some research and found that, at that time, law schools admitted a small percentage of "non-traditional students" based on factors such as related work experience. My father made inquiries but, lacking the related experience, was rejected. He persisted, however, and asked if the school would reconsider if he passed the entrance exam. They agreed, and when my "dropout dad" scored in the 99th percentile, he was admitted to law school… (He) eventually graduated from Detroit College of Law and worked as an attorney for almost thirty years.

All this to say, my father has always credited the Detroit Public Library as his real source of an education. It was a place where a contrary kid who quit school, from a family with very little money, could still better himself. He and my mother instilled their love of reading and respect for libraries in all of their children. My father's experience shows that libraries can be an important stepping stone to achieving the American Dream.