Don't worry — it's not what you're thinking. The Alchemist brewing company, maker of the famed Heady Topper beer, is not closing closing.
But it is calling an end to the experience I described a few weeks ago: driving out to the brewery, in Waterbury some 20 miles from Burlington, where you can watch the beer being made, taste it fresh from the tap, and trudge to the parking lot with your maximum allowable per-customer haul of one 24-can case. It was fairly calm when I was there on a weekday afternoon (above), but apparently too many customers were trudging, drinking, carousing, and generally crowding up the village, and the end has come.
You can read the sad details in an AP story and in My Champlain Valley. From the latter:
Co-owner John Kimmich says, "we have gotten busier and busier and busier as these two years have gone on, and we are busier than we'd ever dreamed we'd be here." [JF: I interviewed his wife and co-owner, Jen, to similar effect.]

The sheer number of people visiting the Alchemist is the biggest problem. The parking lot spills over on holidays, and neighbors, as you can tell from signs reading "keep out", aren't happy about it…

Despite the closure the owners want to reassure fans that production of the beer will not change. In fact they hope to open a new, separate retail space in Waterbury going forward.

"We have come out of horrible situations in the right direction many times, and this is going to be another one of those," Kimmich says.
Sic transit gloria breweri. Assuming — as I do — that the quality of the beer itself remains high, this step could if anything enhance Heady Topper's magical unicorn image, as an elusive ideal that many people have dreamed of but few have actually seen.
For the archives, the type of scene that previous pilgrims have witnessed, soon to be shielded from general public view.
#1: Ingot-like stacks of Heady Topper, resembling Walter White's barrels full of money in Breaking Bad.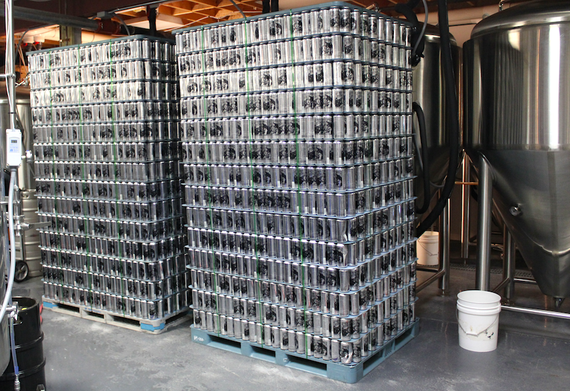 2: American manufacturing at its best.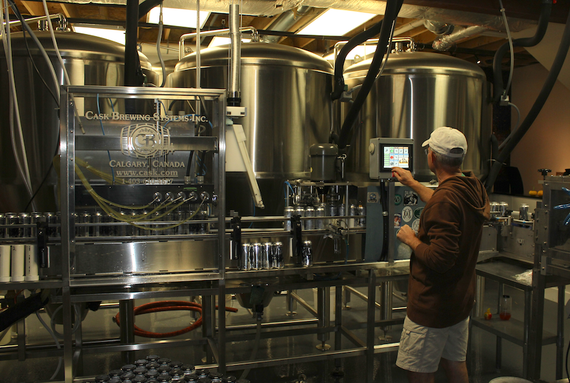 3: Reflecting on a job well done.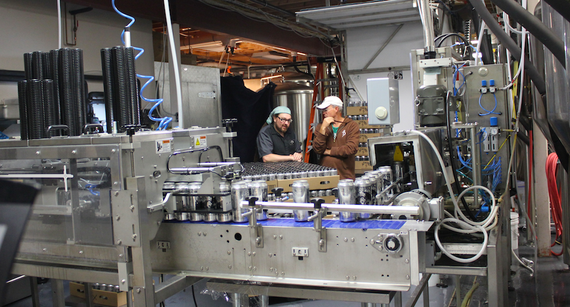 To end on a positive note, the brewery is actually open until November 15.