If you have followed the world of beer, you know two things about a brew with the odd name of Heady Topper, from a company called The Alchemist in Vermont. One is that it has an unbelievably positive reputation. Both Beer Advocate and Rate Beer have recently crowned it as the best of all possible beers. Among BA's readers, it is the #1 overall beer; at RB, it has a perfect 100 score. Here is BA, with RB's down below:
The other thing beer people know about Heady Topper is that it is almost impossible to buy outside the state of Vermont. Most of its sales are from its own cannery, in Waterbury half an hour from Burlington. The Alchemist company posts a carefully specified list of where Heady Topper is authorized for sale, mostly in the northern half of the state. Even for those who buy direct at the cannery, there is a one-case-per-customer limit. You can see where this is going — and begin to imagine why the view below, of case upon case of Heady Topper, is for many beer enthusiasts the equivalent of seeing Walter White with his big barrels full of money in the recent episodes of Breaking Bad.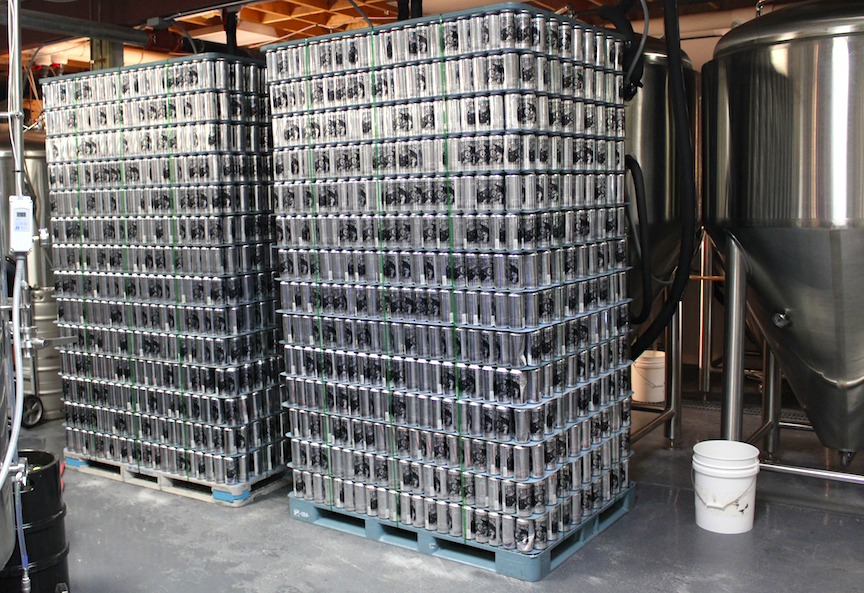 Today, as part of our relentless search for excellence in America, I selflessly drove out to the cannery to see for myself. My wife was at a school or something. I will wait till later to tell the story of the company — why "Alchemist"? Why "Heady Topper"? Why Waterbury, Vermont? Why play so hard-to-get? And, on the meaning-of-America front, how does Vermont's vaunted craft-brew culture stack up against those of Colorado, Michigan, Oregon, and (these days!) a lot of other places you could name? Jen Kimmich, who with her husband founded and now runs the company, answered those questions while guiding me around — and this, with the bravery and selflessness so typical of the brewing community, one day after breaking her collarbone in a mountain-biking fall.
For now, just a few glimpses of what awaits you when you get there yourself. Here is the establishment in toto — garnished with an airline contrail in the upper left-hand corner on a blue-sky day.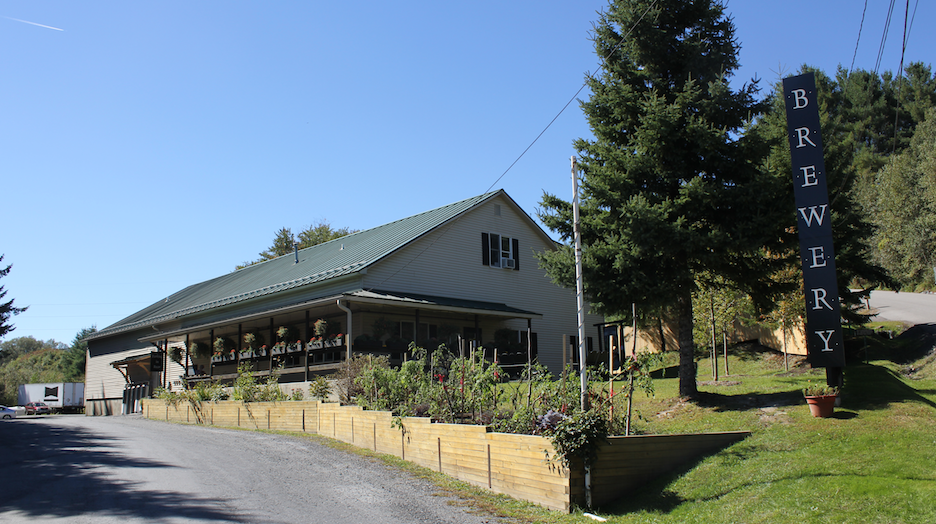 Inside, where the beer becomes itself.
Part of a $100,000+ automated canning line — which, as we'll see later on, has benefits both for the company and for the beer-drinker. The cans come down the line from the left, get rinsed and flipped over, then get purged with CO2. Then, inside the glass case with the tubing, they are filled with their precious cargo.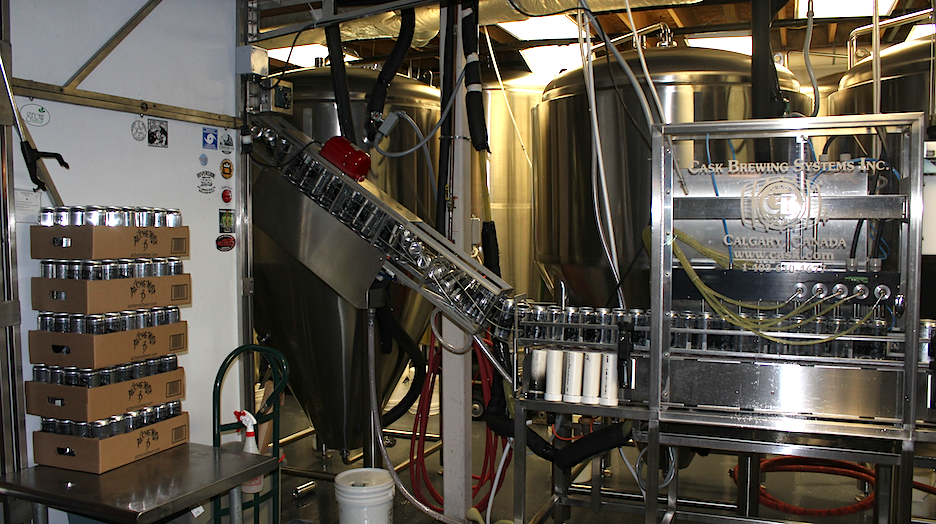 A little further down the line, where the can-tops are put on: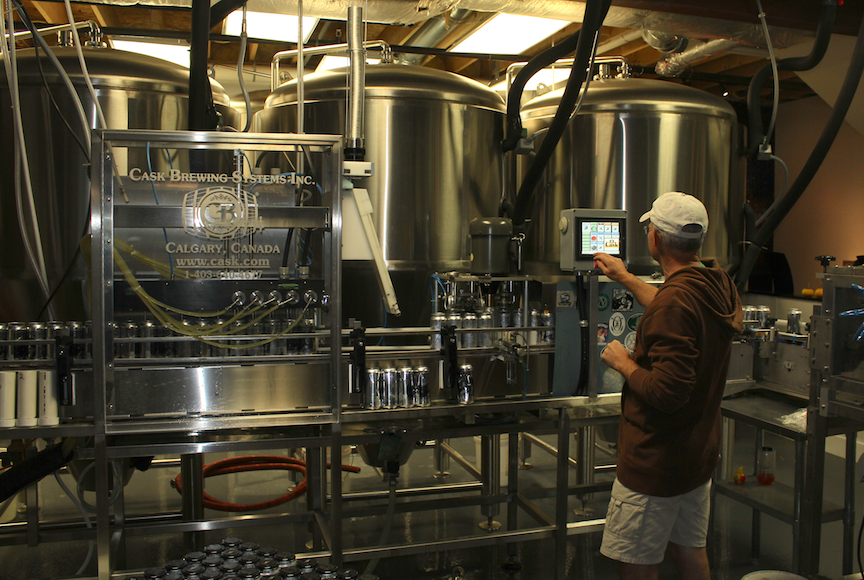 Reflecting on a satisfying work day: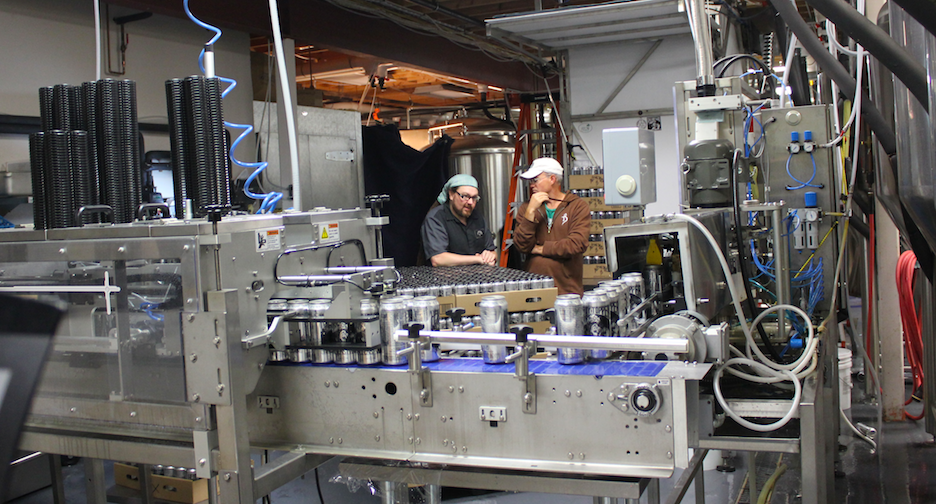 And my one-case limit, safely cushioned on a big stuffed chair back in the hotel. I will swathe it carefully before putting it in the cargo hold for our trip home — maybe with a cooling pack.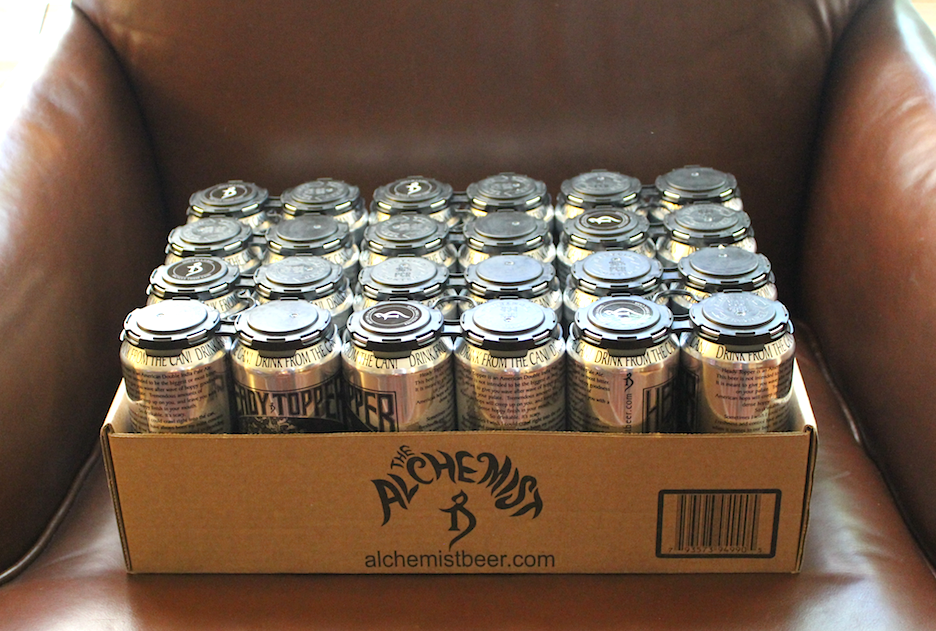 The reporter's work is never done. Coming up soon: compare-and-contrasts among the civic culture, and environment for manufacturing and innovation, among Sioux Falls, Holland, and greater Burlington. For now, good wishes from the green mountain state. (Below, from Rate Beer.)
---