Preparing for a new season of American Futures reports, Jim Fallows, Deb Fallows, and I spent most of an August week in Allentown, the third-largest city in Pennsylvania. We learned a lot there and we'll be reporting on it here over the next few weeks. Last week our partners at Marketplace did their report on Allentown, here.
Allentown has been struggling economically for decades, its problems exacerbated by the demise or exodus of nearby big employers (Bethlehem Steel and Mack Trucks), the collapse of its downtown retail sector (accelerated by the growth of sprawl-malls, and symbolized by the folding of the once-grand Hess department store), and the flight of white residents to neighboring towns as mainly lower-income Latinos arrived from New York and New Jersey. Allentown, in short, got caught in a familiar downward cycle of cumulative deterioration.
But, as Jim Fallows previewed here last Thursday, Allentown is starting to find its way along the comeback trail, despite its long-standing problems. There are a lot of people in Allentown—public officials and people in the business community—who have worked hard to engineer a turn-around for the city. But they haven't done it on their own.
The whole state of Pennsylvania is, perhaps unknowingly, lending a hand. How so? Allentown's path of recovery, in the form of its current burst of downtown construction, is being paved in part with money diverted from the general treasury of the Commonwealth of Pennsylvania. As Jim Fallows noted, all this is happening through an unusual tax-distribution arrangement known as the Neighborhood Improvement Zone (NIZ), passed by the state legislature in 2009. Here's an oversimplified version of what happens: The state as a whole is partly underwriting the re-construction of Allentown's downtown.
Here's a less streamlined version of the way it works: The NIZ essentially diverts all non-property state and local taxes generated within a designated 130-acre zone to fund development within that zone. (Some of the zone is in the city center, some along the western side of the Lehigh River.) Without the NIZ, these taxes from Allentown would go straight to Harrisburg. With the NIZ, they're recycled locally to make development more attractive.
How? If you'd like the details, which to anyone who cares about policy should indeed be interesting, follow along through these next four paragraphs. Otherwise, I'll see you after the sub-head.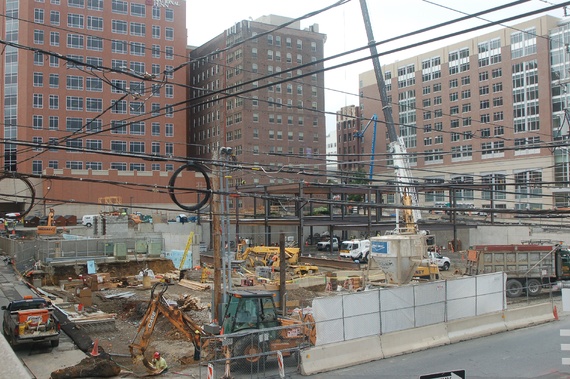 Under the NIZ, instead of going into Pennsylvania's treasury, tax dollars from the special downtown zone go to the developers to finance their costs of building within the zone. The developer can use that money to service debt. That, in turn, allows the developer to lease space at lower rates than would otherwise be feasible, bringing in tenants and businesses that would otherwise be hard to attract. The idea is that all this will result in renewed economic development and economic vitality for the city, redounding ultimately to the benefit of the whole state.
So, for example, according to the Allentown newspaper, The Morning Call, this past spring, the Pennsylvania Department of Revenue announced that the part of the NIZ already far along in its development—the City Center portion, home to the new PPL hockey/performance arena described by Fallows—brought in $48.2 million in 2013 state taxes generated by business activity within that area. [Morning Call reporters Matt Assad and Scott Kraus have done an admirable job of covering the NIZ and Allentown's redevelopment. For a more thorough and precise explanation of NIZ funding mechanisms, see this article by them.]
That $48 million in 2013 taxes is money that now does not go, as it previously would have, into Pennsylvania's general fund to help pay for public-school instruction and operation, the state's universities, the courts, corrections facilities, welfare programs, servicing the state's debt, and all the other things that are funded out of the general treasury.
(There are a lot of other details I'm leaving out for now, including accounts of some of the political and legal controversies that surfaced in 2012 and more recently.)
"Is It Worth It?"
As you can imagine, some Pennsylvanians complain that the NIZ benefits one city at the expense of the rest of the state, highlighting difficult questions about the common good or the public interest. Is a concerted effort to restore the economic vitality of the state's third-largest city in the interest of people outside the immediate area? How does that help people in, say, Bellefonte PA—a borough with about 6300 residents, 165 miles west of Allentown, with low unemployment, good job growth, and strong future prospects? Why should they care about Allentown?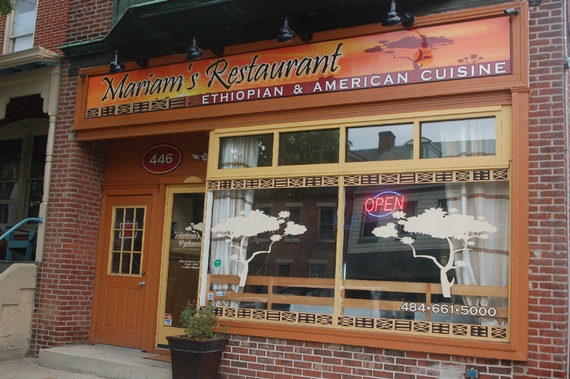 This isn't the place to explore in detail that type of objection, which is of a sort raised by so many different public programs and policies, but rather to note it as one of the criticisms of the NIZ. I, for one, think the argument is misguided for this reason: The truth is that for all of us, everywhere, all the time, most of our tax dollars are going to people, projects, and programs in ways that don't directly benefit ourselves.
That's the way it is. Part of the reason we have government is to promote the commonweal. We shouldn't expect public officials to funnel our tax dollars back into our own pockets or our own backyards. But I suppose my attitude on that just betrays my own communitarian impulse. Fine. Other people feel differently. Fine. Perhaps it's even related to my past as a college professor of political science. Who's to say? Let's get back to Allentown and the NIZ.
Other objections to the improvement zone have a less philosophical bent. Some critics dismiss the NIZ as not being "true economic development." That's the claim of Stephen F. Thode, a professor of real estate at Lehigh University, who says the NIZ subsidizes developers within the zone without requiring that they create jobs in return. "It's simply moving existing businesses and existing jobs from one location to another. No new jobs are being created," he explained to New York Times reporter Jon Hurdle.
The NIZ program's prominent supporters—including Allentown mayor Ed Pawlowski, the area's state senator Pat Browne (a sponsor of the NIZ legislation, whom you'll hear from at length in the Marketplace segment), and lead NIZ developers J.B. Reilly and Mark Jaindl—are dismissive of such criticisms, saying it's much too early to see how the benefits of the NIZ development will play out. I think they're correct about that.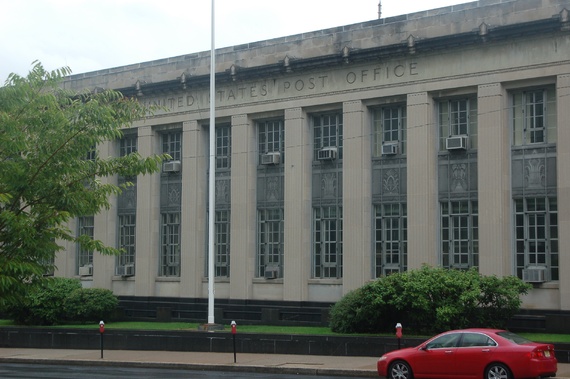 Their shared vision of the future is of an Allentown enjoying renewed economic vibrancy, a place where people want to "live-work-play" (to note a mantra common among the boosters, and in fact common in most of the revived downtowns we've covered in our series, from Sioux Falls, South Dakota, to Greenville, South Carolina, to Burlington, Vermont, to Columbus, Mississippi). They also anticipate advantages to the surrounding Lehigh Valley area and, ultimately, to the state's coffers. It's an optimistic vision, for sure, but I don't see any particular reason to be skeptical of it.
Here's something interesting about that core group of key NIZ players: They're of different political stripes. Pawlowski is a popular Democratic mayor; Browne is a Republican who has served for twenty years in the state legislature; Reilly and Jaindl are Republican businessmen. If you're mostly attuned to the extreme partisan polarization in the nation's capital and the paralysis and dysfunction it breeds, this probably seems a strange set of bedfellows.