We first heard about the Kepler Neighborhood School during a conversation last month at Peeve's Pub, in downtown Fresno. That was not unusual, really, as Peeve's is the place to go when you want to know what's happening in Fresno. They also have a lot of beer!
We had met Craig Scharton, the owner of Peeve's (named after his resident dog; you get it) a year earlier at the Local Government Commission's annual Ahwahnee Conference in Yosemite on Building Livable Communities. We'd talked with him on a previous visit to Fresno and looked him up again during this return visit, to see how the town was doing with the plans and dreams we had heard about before. The answer many Fresnans gave was: Great! Or, better than outsiders might think. You can read about it here and here and here, and there is much more to come.
This time I asked Craig about local schools, and he pointed us to the bar to chat with Steve Skibbie, who was pouring beers that night. Skibbie, his wife, Shiela, and two young children live in the downtown Lowell district of Fresno, a diverse, engaged neighborhood, which is one of the centers driving Fresno toward what local activists hope will be its best-possible future.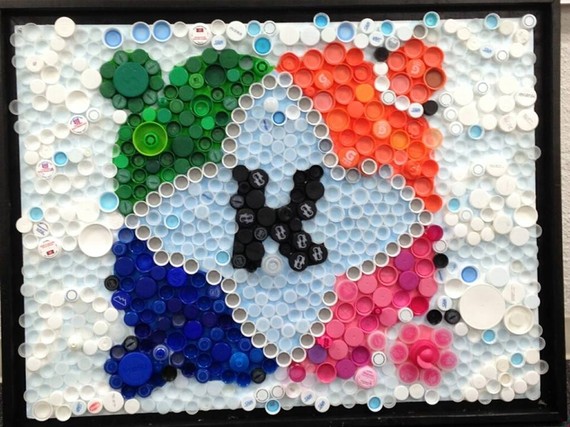 That is how I found the Kepler Neighborhood School, a K-8 charter school named for the 17th-century German mathematician and astronomer Johannes Kepler, which is now in its second year. Shiela Skibbie founded the school with Valerie Blackburn. The two educators huddled for almost three years over research and charter writing; seeking teachers, a principal, students, a building, and a board; and persuading parents, the downtown neighborhood, and—unanimously—the Fresno School Board to approve the Kepler charter.
---
Kepler's mission begins with a commitment familiar in the non-traditional school terrain: service learning, which means, as the name suggests, combining community service with regular academic instruction. But then Kepler expands that mission to position the school as an integral player in the effort to build civic and cultural strength in downtown Fresno. Its goals include raising students as self-conscious citizens who can help make their city's recovery happen.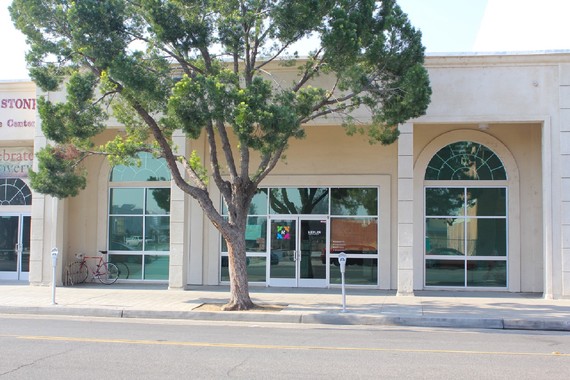 How do you do this? First, Kepler broadens the definition of what its school territory includes. It rents a modest building space at the Cornerstone Conference Center, which has a storefront look, few windows, and little outdoor ground of its own. But it embraces the surrounding 2.5-mile-radius area of Fresno as parts of its academic playground. That means creating opportunities for study in dozens of sites in the area.
For example, the Fulton Mall (home to Peeve's) for studies of its (planned) business development and architecture; the Lowell Community Gardens as an example of urban agriculture; the Mural District for arts, burgeoning tech development, and maker space; City Hall; the trendy and bohemian Tower District for its performances, and exposure to the challenges of its home turf of the Lowell District (read: crime, gangs, drugs, slumlords). Its location also means that Kepler is realistic: While students are at school, its front doors are locked, and when they are on the streets and moving around with their supervisors, vigilance is high.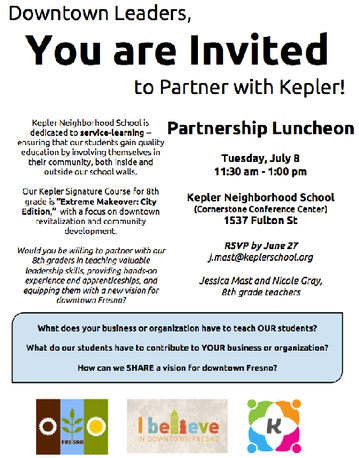 Thus the places of downtown Fresno become the classrooms of Kepler. Teachers in each grade interweave academics and real-world skills with special themes and projects.
The eighth graders' focus is called City Makeover. Students work with historians to understand the full-circle evolution of the Fulton Mall from a downtown street into a pedestrian street and back again to the current plans and dreams to recapture the area's former vibrancy. They work with architects to learn about renovations for the historic buildings. They learn about making computer models, what it takes to communicate with city administrators, and how to write business plans for current or future commerce.
The fifth graders' theme is called Cast Iron Chef. Principal Christine Montanez told me how the students made garden boxes and learned about seed selection and planting seasons, as part of a broader understanding of agriculture and food supply. She also described a series of disappointments and problems for the students to address: an unanticipated freeze killed their newly-planted seeds, an irrigation pipe broke, and a roach infestation emerged.
Kepler takes its students out to serve the community and brings the community in, for its students to learn from them. Students do drama performances for a local community care center. They host local ArtHop nights to show off their own creations. They go out to the maker space, Ideaworks, to learn woodworking. Kepler invites Revolution Foods to help teach the elective course "Chefs and Seams" (read: home ec). They send kids to the World Impact Gym for sports. Critter Creek is an animal rehabilitation center. Kepler fourth graders built owl boxes for the center, then Critter Creek brought owls and eagles for demonstrations at the school. The students marched the several blocks to City Hall to meet with the Mayor Ashley Swearingen on National School Choice day, and then spoke about it on local radio.
---
Kepler draws students from all over the Fresno area, but it especially wants to draw in neighborhood kids, says Montanez. For the inaugural 2013-14 school year, Kepler spent $1500 on marketing. It requires a lot of trust from parents to be the first on board a new school. An important factor in enticing local parents to enroll their children was the personal commitment of teachers and administrators, many of whose own children are students at Kepler.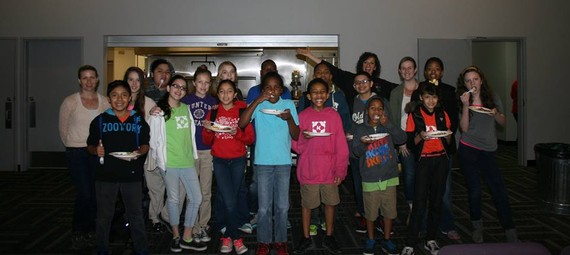 After the first year, word of mouth took over. Some 99 percent of the first-year students returned for this second year at Kepler. Of this year's 230 students, 122 are Hispanic, 88 white, 22 Black. Some 76 percent qualify for free or reduced lunch. There are 300 students enrolled for next year, with 50 on the waitlist. Like many charter schools, Kepler selects according to a "random public drawing," in which certain factors like neighborhood residence or sibling attendance increase the chances for selection.
The Kepler Neighborhood School could be a metaphor for the changes in Fresno, a place with more than its share of challenges but also with people trying to realize a dream with imagination, personal do-it-yourself investment, and trust.