Here are some generally positive developments from places we've visited in our travels.
Fresno: This evening Fresno, California, held its big "State of Downtown" event. You can see the details here. As we've reported over the years, Fresno's bet on re-doing its downtown, made by Mayor Ashley Swearengin and many of the local business and civic leaders, is one of the most consequential in the country. You can hear tonight the update on how it's going. Here's a report on last year's State of Downtown event.
---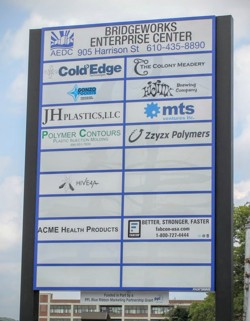 Allentown: Allentown, Pennsylvania, is two or three years ahead of Fresno on the downtown renovation cycle. In common with many other places we've been, it has an ambitious manufacturing-oriented startup/incubator zone, known as the Bridgeworks Enterprise Center.
Bridgeworks has just released a report on the new businesses that have started there. You can read it here. There's some much less positive news also coming out of Allentown, as you can read here. We'll go back there to follow up.
***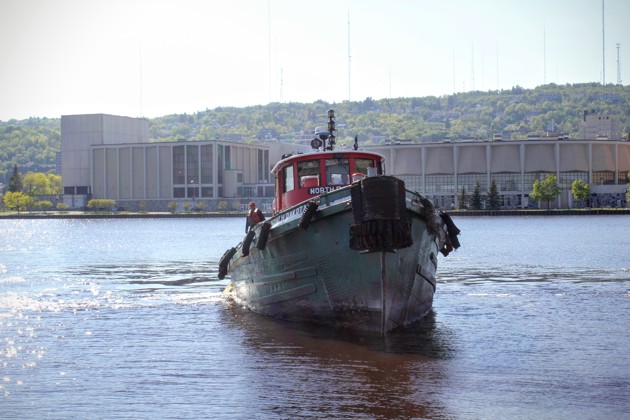 As we've described in previous visits and in the latest article, Duluth, Minnesota, has gone from being a grain, timber, and ore metropolis of yesteryear, plus model for Zenith city in Sinclair Lewis's Babbitt, to being a center of aerospace tech, health care, and outdoors-tourism. Early this month Cirrus aircraft, main player in the regional aerospace business, announced an expansion that will bring 150 additional manufacturing jobs in the city, for a total of 825 inside Duluth.
For the record, Cirrus is now owned by the Chinese aerospace ministry (for reasons described in China Airborne); produces the best-selling airplane of its type in the world (which is the one we've been flying around the country on our project); and also has operations in Grand Forks, North Dakota and, soon, Knoxville, Tennessee.
---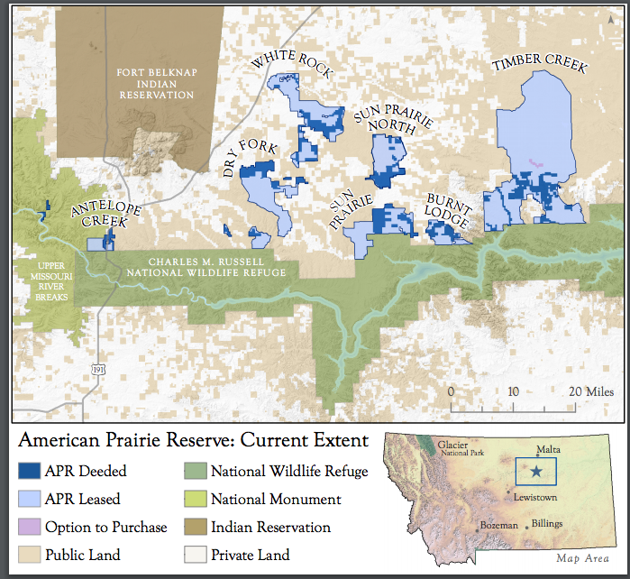 As mentioned in some earlier dispatches, the American Prairie Reserve This is an ambitious, idealistic, "market-minded environmentalist" approach restoring a Serengeti-sized area of northern Montana grassland to the flora and fauna that were there more than 200 years ago, when Lewis and Clark traversed the area. Late last year Peter Geddes, managing director of the APR, described it and similar efforts by environmental entrepreneurs as "the Yellowstones of the future" in a very interesting long piece for the NYT.
The long-term vision for the reserve includes offering local ranchers higher prices for their beef, to be sold under the premium Wild Sky label, if they raise their cattle in "wildlife-friendly" ways that allow the return of bison, elk, prairie dogs, and ultimately predators like wolves and cougars; collaborating with tribes from the very large adjoining reservations, Fort Belknap to the west and Fort Peck to the east; and, significantly, continuing buy land as it becomes available and returning it to nature-reserve use.
In the past few weeks the APR has announced a series of major gifts to its "Land of Legacy" program, of donations for land acquisition and improving the reserve. My point is not to sell you on the reserve, though I've ended up being impressed by the way its creators are trying to balance an array of overlapping interests: economic, environmental, ranching-family traditional, tribal and far-more-traditional, local-versus-global, etc. Mainly I am noting their continued progress toward their announced goal.
---
"Almost everything we have is a disaster," a leading presidential candidate said today, referring to the nation he hopes to lead. You may be surprised to learn that the claim is not correct.