Here is Falls Park in Sioux Falls, South Dakota, last summer: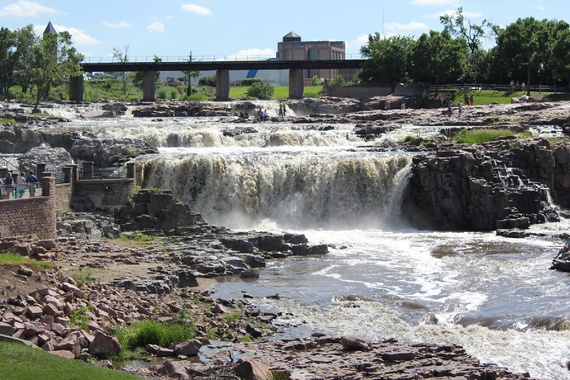 And here is Falls Park in Greenville, South Carolina, this afternoon: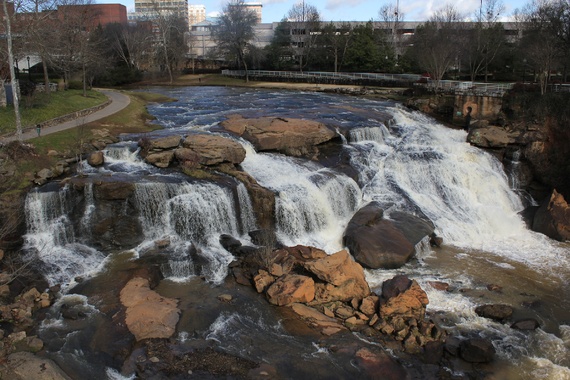 A decade ago, the falls areas in both cities were dangerous and semi-derelict. Now, each is the scenic center of its city. Here, by the way, is how poor Sioux Falls looked a few days ago, via our partner John Tierney: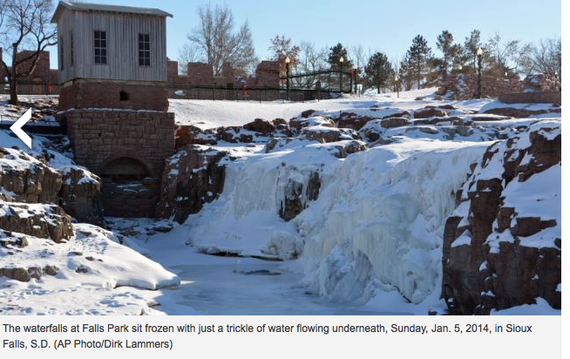 Now, here is the Sioux Falls 20+-mile bike trail, which we happily rode during the long summer days of last year: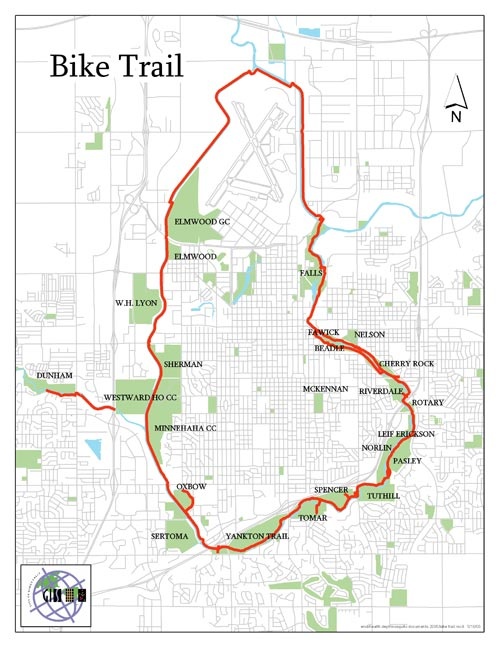 And here is the Swamp Rabbit Trail (in purple) for Greenville, some of which we walked today. It is different in its overall shape yet similar in mile-by-mile look and feel. (Both maps via our partners at Esri.)
Here is a summer river scene as viewed from the bike trail in Sioux Falls: a bow-fisherman, awaiting his prey.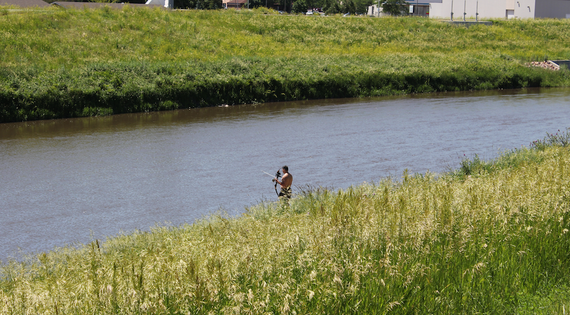 And here, at the opposite end of the seasons, is a Great Blue Heron this afternoon, awaiting its prey in the Reedy River of Greenville. You can barely see a guy doing tai chi in the background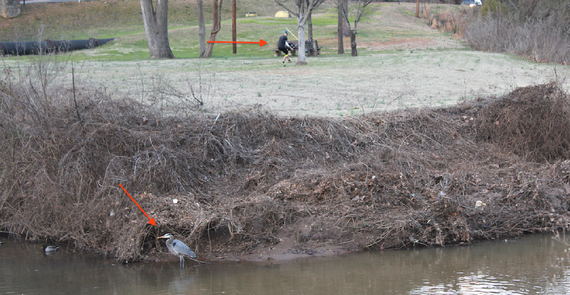 These two cities are different — in size, in economic base, in self-image, in ethnic mix, in 15 different aspects. And of course every city is unique, etc. But in these past few days in Greenville, we've been struck by more similarities to Sioux Falls than to other places we've seen.
We'll start laying these out in the next few days. For now, an impression that so strongly recalls our normal experience in China. In the years there, we would go from some place in Shaanxi to some place in Sichuan and think: My lord! How can so much be going on in so many places? That is the message of traveling around America as well.