A big theme of our March issue cover stories (main story here; "11 signs of success" checklist; "Library Card") is that one the bleakest aspect of modern America is the one now dominating the headlines: the dysfunction and bitterness in our national-level politics. The bleakness of that theme is unfortunately what I've been writing about through the past week (for instance here).
Back toward the light! To break up the Götterdämmerung chronicles of our national struggle, here come some more reports on the local level. This weekend, my wife Deb reported on the way that public libraries were converting themselves into "maker spaces"—and recapturing some of Benjamin Franklin's original vision.
Today, some connected reports, starting with ones on the reverse big sort.
In my article I mentioned that even as certain industries were concentrating in the big coastal centers, regional centers were also re-populating. People who had trained, worked, and lived in San Francisco or New York decided that the better overall life balance could be found in Duluth or Greenville or Fresno or Bend. On that theme, here's an update on the expansion of the aerospace center that has emerged in Duluth, spawned by Cirrus; and another about startups at the Bridgework Enterprise Center in Allentown.
Now a note that arrived from Igor Ferst, who recently moved from S.F. to Columbus, Ohio. Columbus is of course a relatively large city, #15 by population in the United States. It's also the home of the Ohio State university and the state's capitol and government offices. But for media purposes it's in flyover territory and is featured mainly during political events (like today's primary) or for sports news. Also, in our reports from there, we emphasized the city's consciousness of being just the right size: big enough to offer just about anything, small and manageable enough to get things done.
From Igor Ferst:
Your reporting in the March issue on the civic and economic revival you encountered in your travels to small and medium-sized cities across America resonated with me immensely, as my wife and I are young professionals in the software business who recently chose to relocate to Columbus, OH after four years in the San Francisco Bay Area.

The biggest improvement to our quality of life is not a lower median house price (though that doesn't hurt). Rather, it is a sense of freedom that comes from finding personal and professional fulfillment in a vibrant and welcoming city, away from the Bay Area's grinding commutes and careerist, status-obsessed culture.

I hope other young professionals read your story and start judging cities not by their wealthiest or most famous residents, but by those people quietly working to bring a shared prosperity to the community they love.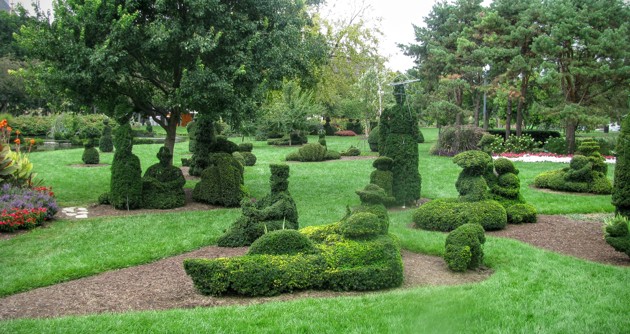 ---
Similarly, on Facebook a tech figure named Morgan Fitzgibbons has been chronicling his move from San Francisco back to his original home of Toledo, Ohio. (Both of these items are in honor of the Ohio primary today.) I was particularly interested in his interview with Hoodline, in San Francisco, before he left (emphasis added):
Tell us a little bit about why you're leaving.

The short answer is cost of living. You cannot have creative community in a city that is exorbitantly expensive. It could work if the people with all the money gave to the things that needed to be supported, but unfortunately, that's not the case.

The ceiling in Toledo is much higher for me. It's dirt-cheap to live, and we can really create something special there. For example, there's a 24,000-square-foot warehouse in downtown Toledo in really great shape, and it's for sale for $175K. You put a down payment on that, and the mortgage is $1,000 a month. That's the kind of opportunity you're never going to get here.

Unlike when I moved here, San Francisco's not the only place anymore where it's okay to smoke weed and be gay. There's been a big cultural shift in the rest of the country in the past few years. The thing that drew me to San Francisco is because it's where my people were, but it's no longer the only place.
To be clear about this: America is a big, complex place, and through its history people have always been moving back and forth, metropolis to countryside to suburb and back again. The point in emphasizing the activity in the Columbuses, the Fresnos, the Allentowns, the Toledos is that their activity has gotten less attention than it deserves.
---
Finally for today, a new story in PS magazine — formally Pacific Standard, formerly Miller-McCune, and for the record a publication with many ties to the Atlantic. (Its current editor is Atlantic alumnus Nicholas Jackson; its previous editor was Maria Streshinsky, once our managing editor here and now at Mother Jones; before her was my friend John Mecklin, now of the Bulletin of Atomic Scientists. Also for the record, the story I'm about to mention originated with the New America Foundation, which I helped create. Its author, Chayenne Polimédio, is a current New America researcher.)
This new PS story, called "And Now For Some Good News About America," makes a case that I obviously sympathize with. Namely, that our all-too-obvious national level dysfunction coexists with, and masks, lower-level civic health. For example:
In fact, despite plummeting levels of confidence in government, Gastil and Lukensmeyer [John Gastil of Penn State and Carol Lukensmyer of Arizona]  see a new trend of people wanting to be part of the solution.

And yes, people might not have the time to stay up-to-date on government affairs at all times; they might not always care. But when they do, and when they believe that there is real skin the in the game, and get to interact with the government in a substantial way, as Russon-Gilman [Hollie Russon-Gilman of New America] explains, things change.

But how can we give people that extra push that will make them care about what goes on in their community? …

For Lukensmeyer, it comes down to remembering that humans are social beings. We respond to the structures and signals in which we exist. Our response to a certain issue largely depends on how that issue is framed, who is in the room with us when we have that conversation, and to what extent we can manage to keep a civil discourse regardless of likeness of opinion.
More details follow, leading up to:
We need to stop fetishizing leadership; we need to get up from the couch and go to our city hall meetings; we need to talk to our neighbors; and we need to start carrying our own weight in governing ourselves. John Adams, in a letter to a friend, recognized that the glorification of leadership was a hindrance to democratic progress: "The country won't improve," he said, "until the people begin to consider themselves as the fountain of power."…

We can, at the very least, say that, if we're tired of hearing that America is broken, we ourselves can start talking about how to fix it.
Probably a better message to reflect on that whatever we hear this evening about the Ohio and Florida results. (Thanks to Titus Levi for the PS tip.)