I began visiting Greenville, South Carolina, schools more than two years ago, for our American Futures project. One was the A.J. Whittenberg Elementary School of Engineering, for the tiniest engineers in pre-k through grade five, which I wrote about here. At the time, I heard about plans for a middle school, set to locate adjacent to Clemson University's International Center for Automative Research (CU-ICAR) campus and research facility.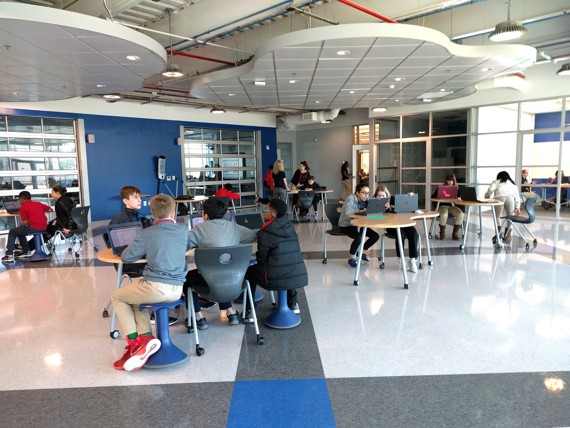 When we returned to Greenville last week, I paid a visit to the new school, the Phinnize J. Fisher Middle School, named for a former superintendent of Greenville County Schools. Fisher opened in fall 2014 with a class of over 300 sixth-graders. Today, Fisher enrolls sixth- and seventh-graders. Next year, Fisher will have the full complement of students in grades six through eight. Some of the tiny engineers from A.J. Whittenberg—growing up now—attend Fisher. Others go elsewhere. Greenville County schools operate on a "choice" system; essentially, students are assigned to the school in their home district, but they can apply and join the lottery to attend a different one. About 15 percent of Greenville students attend "choice" schools.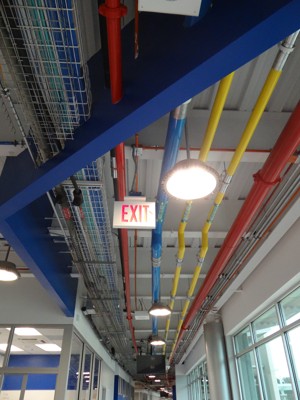 Several folks in Greenville told me, with a kind of we-love-all-our-children-equally tone, that they could recommend any number of schools for me to visit in the county: magnet schools, STEM schools, charter schools, IB schools, New Tech schools, etc. Of course, I couldn't begin to visit them all. Fisher, the school I chose, is an appealing school to visit; it is unconventional and surprising, especially for those of us used to more traditional schools. "Is that a school?" is a question that Principal Jane Garraux says she hears that people often ask as they drive by.