Finally it is time for a report on Day 4 of our cross-country trip for our American Futures project. Days 1, 2, and 3 are here, here, and here.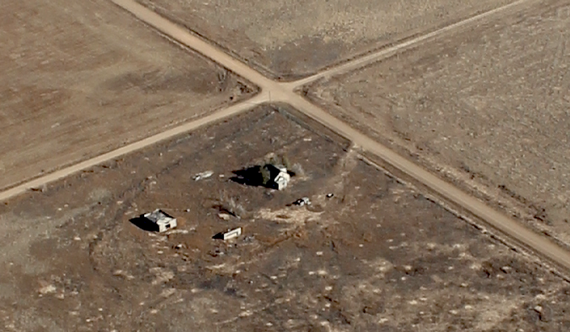 We departed Guymon, Oklahoma, bound for our destination of Redlands, California, about 1,000 miles away. We were in that tiny slice of the Oklahoma panhandle, almost touching Kansas, Colorado, New Mexico, and Texas. Headwinds had been strong the entire way across the country, and we expected this to be no different. But we were also expecting the most spectacular scenery of the trip, through the width of New Mexico and Arizona and on into California.
We juggled our fuels stops as we went, always looking for cheap gas, big runways, and favorable wind conditions. Jim's pilot software can tell us all those things in real time, which seems miraculous to me. We can also listen to Sirius XM radio, which brings us out of the quiet skies when we so choose to headline news, or rock or classical music, or Rural Radio, which is one of my favorites. [Jim asks me to note that any transmission with Air Traffic Control automatically blanks out the Sirius transmission. We turn it off when we're near busy air space, where the ATC talk is nonstop, and mainly listen on long cross-country hauls like this.] On that day, we were listening to play-by-plays of a bull-riding rodeo competition.
The weather was perfect. The landscape changed from this:
To this: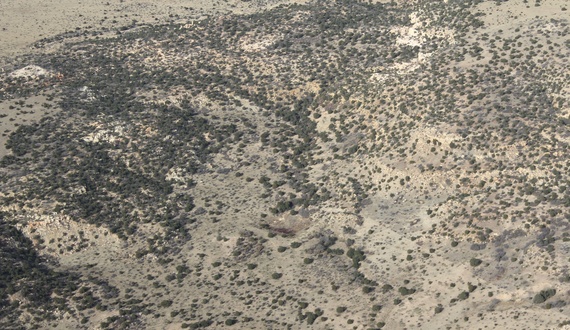 To this:
We decided to stop in Santa Fe. It hurts to land in beautiful places when you know all you have time for is refueling. This was such a place, although the FBO ("fixed base operator," where there is gas and sometimes a lounge or restaurant) offered a little bit of Santa Fe, with a western adobe architecture and shelves of local products in the lounge. It was one of those FBOs that caters to more high end private planes than ours, the Citations, Gulfstreams, and for-charter NetJets and Executive Jets. The waiting area of the FBO was filled with women sporting leather boots, pressed jeans, crisp white shirts, and perfect hair. That is a far cry from FBOs in Oklahoma like Okmulgee or Guymon, where I fit right in with sneakers, rumpled jeans, and headset-hair, which screams "single-engine, 4-seater." Not that I don't love our plane. And none of those jets has a parachute for the entire plane.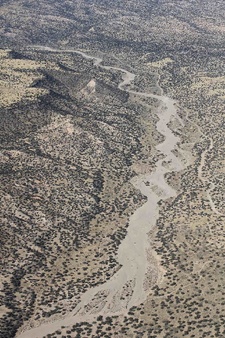 In a charming moment, the FBO desk attendant saw me blanch when the fuel price shown at the desk was more than a dollar more per gallon than that advertised on the software. She quietly and generously whispered that the less expensive self-serve AvGas (aviation gas) was down at the end of the field, if we'd like to pump it ourselves. I could tell I wasn't the first with that reaction.
Then off we flew to look for the piece de resistance of our journey. I had seen Arizona's meteor crater from 35,000 feet in a commercial airliner before and was really excited about seeing it from about 1,500 feet.

We flew over views like this: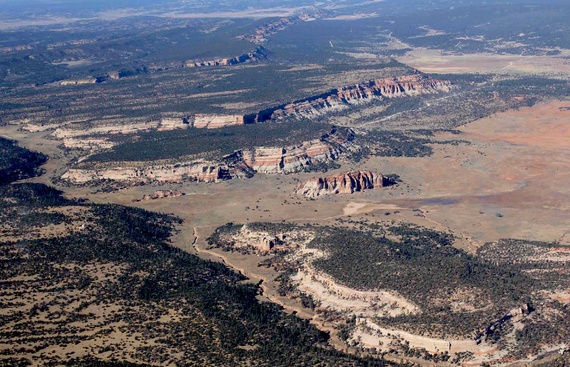 And this: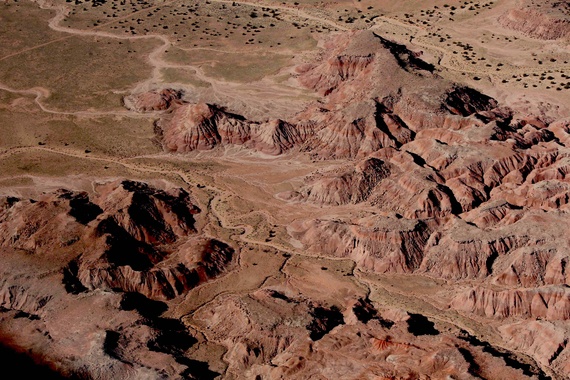 And then spotted the crater: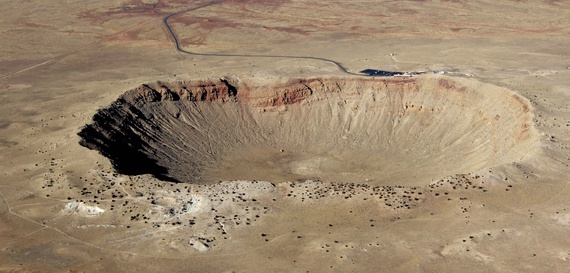 And this, from another angle: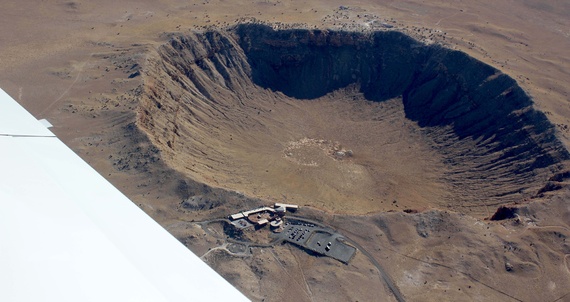 We veered away, toward another refueling stop in Prescott, Arizona: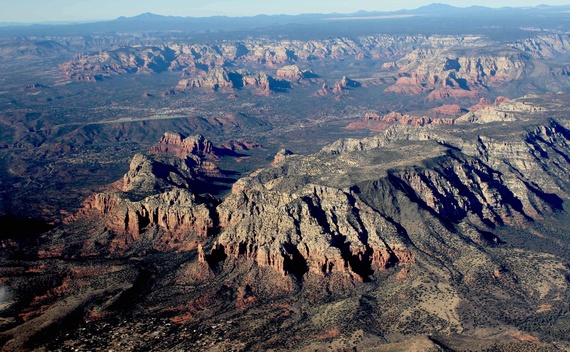 And more: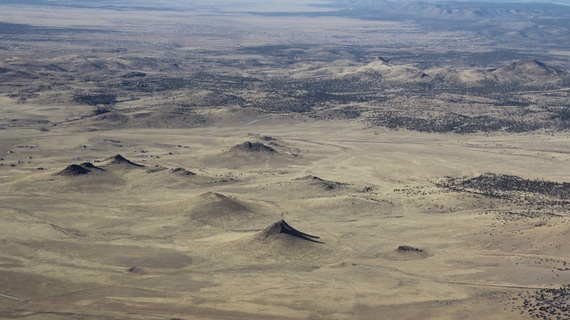 And finally, heading over the mountains in southern California: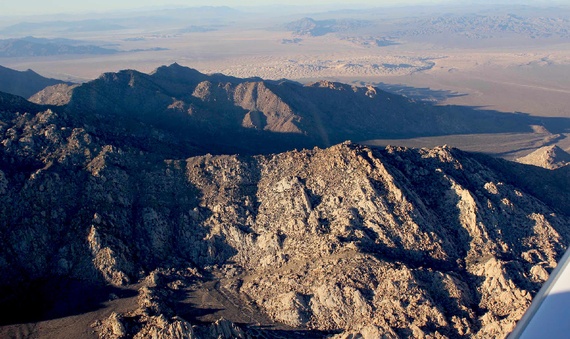 We landed in California just about twilight. Over four days, we stayed overnight in three places: Huntington, West Virginia; Little Rock, Arkansas; and Guymon, Oklahoma. We stopped for fuel four additional times. We covered about 2,600 miles, in nearly 16 hours of flying, with headwinds ranging from 10 knots to 40 knots. Our flying speed over ground was from about 135 knots to about 165. (In low-wind conditions, we cruise at about 170 knots, and have gone as fast as 217 knots with a strong tailwinds in excess of 40 knots.) We flew at altitudes from about 1,500 feet over the desert to (briefly) 12,000 feet over the mountains. When we landed, Jim and I agreed that we had really been somewhere and seen something of this vast country. And we would do it again.