At our American Futures special-report site, you'll find a new post explaining the difference between the flight-plan map you see above, and the radar-track image you see below. The comparison is an intriguing (to me) illustration of the partial-but-not-total accuracy of the popular Flight Aware flight-tracking site.
In the other post I explain what caught my eye about the difference between these renderings, and why they matter. I've sent a note to Flight Aware (which is always careful to say it's not offering perfect reports) to better understand what is going on.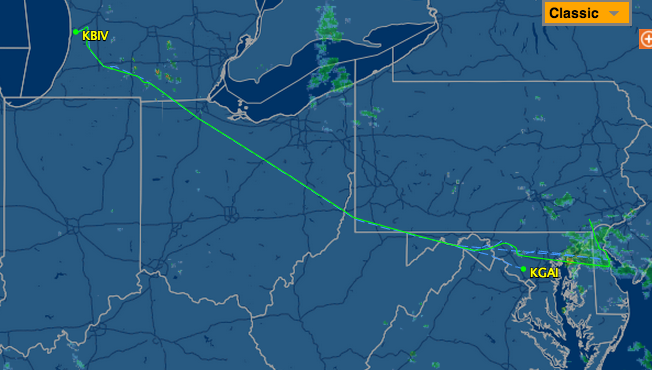 Now, out to a factory. Soon, actual substance reports.