The video below, also becoming famous, is both frightening and inspiring. It's of the fire-fighting planes that have been skimming mountaintops to drop retardants on the huge Rim Fire near Yosemite. The whole thing is dramatic, but it intensifies starting around time 4:00.
As you will guess, the repeated "Landing Gear! Landing Gear!" warnings from an automated voice are triggered because the plane, as it prepares for the drop, is going so slowly that its monitoring systems assume it is about to land. More on this effort from California public radio stations here and here.
On the extended aviation theme, he is a static shot of the current version of our route map. Reports on these cities are in the pipeline, with another swing beginning soon.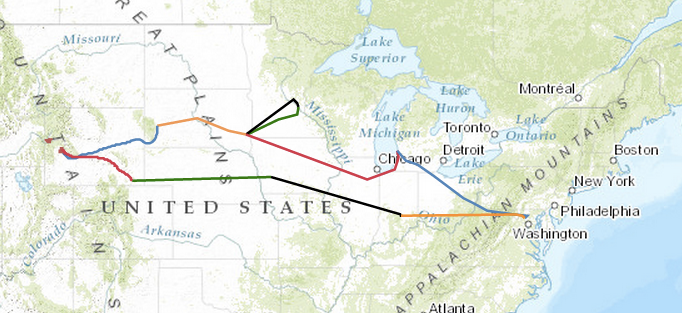 And here is the scene in central Wyoming, en route from Pinedale to Cheyenne, a few days ago, with nearly clear skies ahead and on the left side of the plane and a rain shower 25 miles off to the right and behind.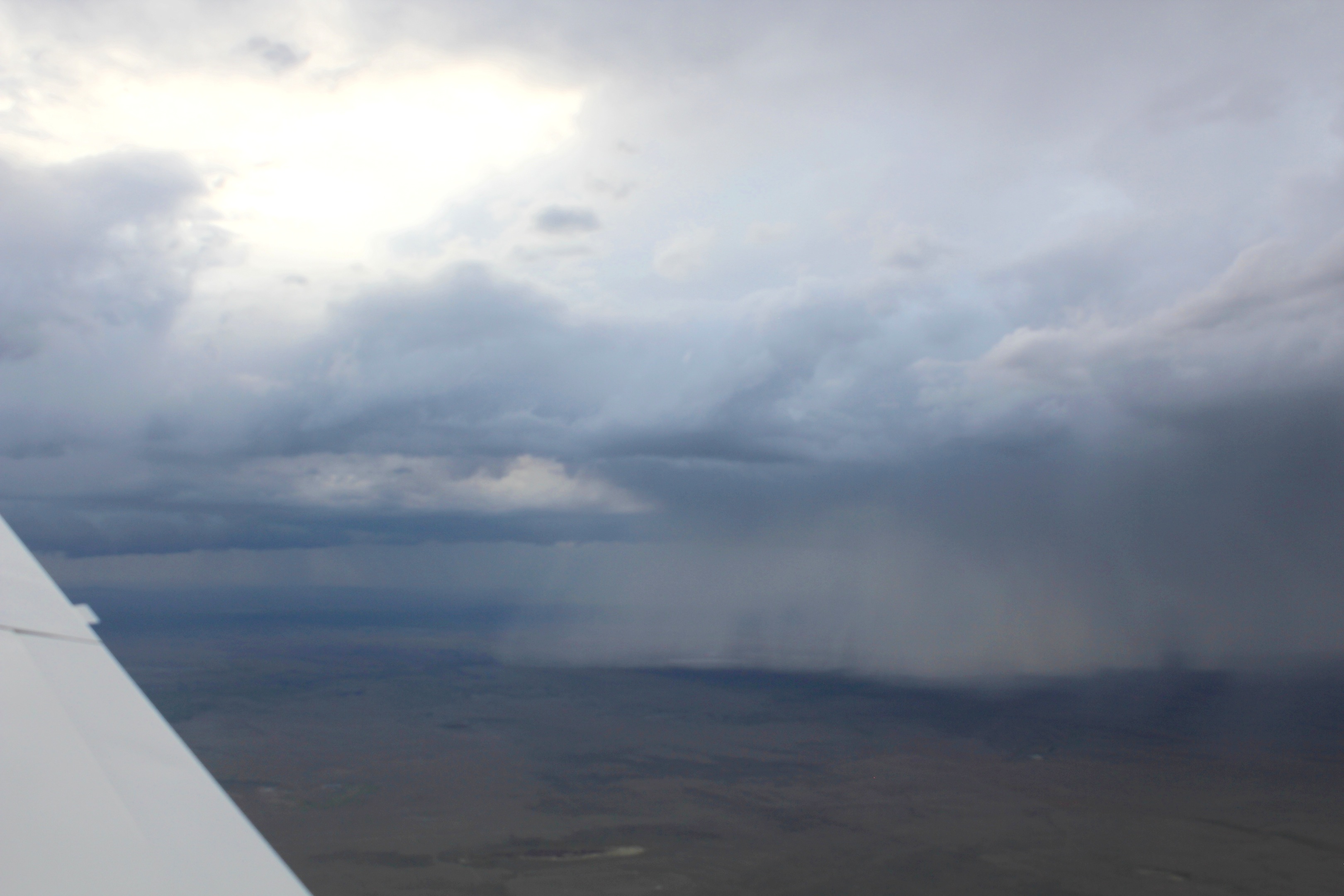 ---
For people in the aviation world, below are the METAR reports for Cheyenne at the time. It was a clear, light-wind situation at the airport and others along the VFR route, with dramatic-looking but isolated rain showers visible and avoidable from far away. We were at 9500 feet at this point, with no rain and high ceilings in front of us and to the right.
METAR KCYS 232353Z 20009KT 10SM CLR 27/11 A3007
METAR KCYS 232253Z 18007KT 10SM CLR 28/10 A3008